Modern manufacturing processes in automated production facilities impose stringent requirements for performance, reliability and the handling of packaging solutions.
When automated production and industrial manufacturing are involved, our packaging solutions help in protecting semi-finished products for the warehouse, marking them "on the run" or bundling them for further processing. Fully automated, extremely reliable and fast.
Production increase
Interruption-free operation
Avoid waste
Reduce packaging
Efficient logistics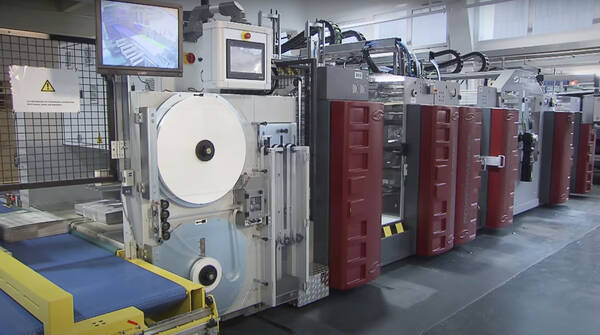 Automatic counting, positioning, stacking and bundling
Our banding machines count, align, stack and bundle raw materials, semi-finished products or finished products – whether for further processing in the same production line, optimal transfer to another manufacturing process or another production facility in a different factory. Our machines can, of course, be loaded with and process products which are already stacked. As a machine-builder we explore the detail of your specific requirements when developing a solution. Even if it involves networking with existing technology.
From containers to cables
Our banding machines and facilities are extremely flexible with regard to the products to be processed. No matter whether you are manufacturing products from plastic, metal, cardboard or other materials, we have solutions for containers, covers, casings, tubes and pipes or ring-shaped products such as cables, hoses or ropes. Always careful, secure and capable of being opened without tools. Our machines can work both in heat and extreme cold. And if we still don't have a solution on hand for your application, we will collaborate with you to develop one.
News and applications about automation and the manufacturing industry