Banding is the standard when ecologically and economically sensible packaging is important.
Environmentally friendly banding material made from paper or high-quality film hold the product together without the aid of adhesives. Bands are particularly suitable for packaging food products, such as fruit or vegetables as they do not emit any harmful substances. Banding material is also particularly gentle on edges. Our banding machines are capable of infinitely variable adjustment of the tension to suit the product to which the band is applied. Banding is therefore particularly advantageous for bundling paper, cardboard or corrugated cardboard. All banding material can be printed with just-in-time information such as best before dates or bar codes during banding. Additional labels or process steps are therefore superfluous. Your processes and logistics are improved.
Replace plastic with paper
Automation of production and packaging lines
Avoid waste
Protects edges, borders and surfaces
Bundle products
Product labeling
Reduce packaging
This is why you too should choose ATS banding machines
Economically and ecologically sensible
Whatever material you decide to use. Our banding material is 100% recyclable. Our patented ultra-sonic process and absence of external air supply make ATS banding machines world champions in energy efficiency. Banding also create considerably less waste than other packaging.
The finishing touch for your products
However, a band is more than just a practical information medium and ecological packaging. Printed banding material gives your products an identity and signifies quality. A printed band is a brand ambassador on the store shelf: a well-designed band combined with high-quality printing presents your products in the best possible light and increases sales.
From manual to fully automatic
Banding machines range from a movable table-top machine to a fully automatic machine integrated into the production line. Our machines can deal with humidity, heat or cold with no problems whatsoever. Even dirt doesn't bother our machines: freshly picked fruit and vegetables can be banded without any problems. In contrast, our banding machines can also be used in clean rooms (e.g. in the pharmaceutical industry).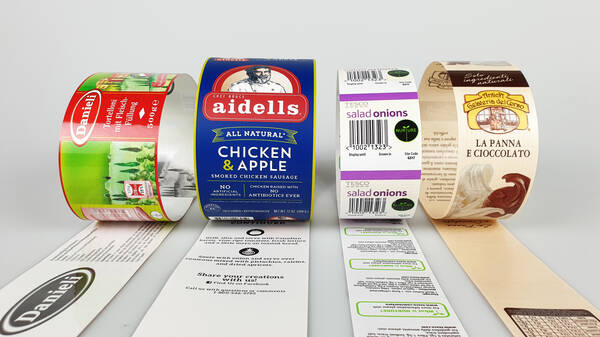 Huge range of band widths and materials
Banding material comes in a variety of materials in widths of between 20 and 100 mm. Band made from brown or white paper is particularly eco-friendly. We specifically use high-quality, recyclable raw materials for our banding material. Films range from transparent to 100% opaque. Banding material made from paper or film can be printed in advance. Bands are extremely user-friendly and can be opened easily without any tools. And our bands are tough: they support up to 30 kg, and can be deep-frozen, baked or microwaved.

The advantages of ultrasonic cold welding
"Banding products without creating heat and troublesome smells" – that is the principle behind the exclusive ultrasonic cold welding we developed in-house at ATS. The most important advantages:
Immediately ready for use – no preheating of the machine
Robust – tear-resistant weld seams, long-lasting and reliable technology, low maintenance, and even welds in moist, dusty and cold environments
Clean – odor-free, no fume generation, no plastic residues, ideal for use in the food products industry and clean rooms
Safe – hazard- and radiation-free, no heat-related injuries, no product damage
Infinitely variable adhesion strength – from light adhesion so that the weld can easily be torn open, to strong adhesion for maximum security
News and applications about banding
Banding offers numerous advantages in many different industries